I have Mary Oliver's poem 'The Summer Day' on my noticeboard. I re-read it from time to time. It seems very apt just now when our summer has extended into March and every warm day invites us to make the most of it and enjoy being outside while we can. Tidying up my garden, walking alongside the sea or on the beach or just taking a book outside to sit under the plum tree are all good things to do with a few spare minutes - or longer.
The latter part of the poem goes like this: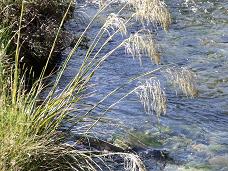 I don't know exactly what a prayer is.
I do know how to pay attention, how to kneel down in the grass,
how to be idle and blessed, how to stroll through the fields,
which is what I have been doing all day.
Tell me, what else should I have done?
Doesn't everything die at last, and too soon?
Tell me, what is it you plan to do
with your one wild and precious life?

She can be heard reading the poem here: http://www.youtube.com/watch?v=16CL6bKVbJQ